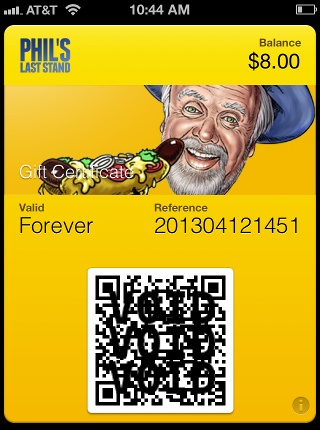 Marketing just got a little more interesting for the small to medium sized business (SMB). With the introduction of the digital wallet, SMBs now have the ability to publish their own currency using their own identity. This new tender leaves off e pluribus unums and portraits of past presidents in favor of hot dog eating owners, partying patrons or summer sunsets that radiate the business's brand.
Like other marketing collateral, design varies by application. A popular brewery published a stately looking digital gift certificate, while representing a brewery tour with an educational theme. Likewise, digital loyalty programs may have an entirely different look than gift certificates to clue in hurried servers of VIPs.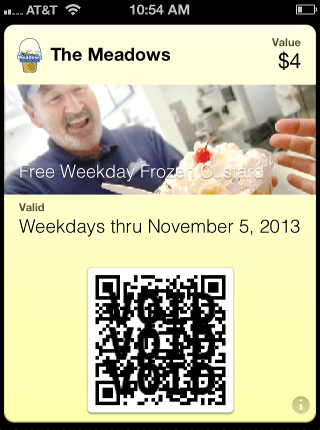 Since the price point for digital creations is low, the ability to experiment with smaller offerings that tease customers through your door is within reach for even the smallest business.
For the consumer, these digital wallets mean convenience. We can once and for all say goodbye to plastic gift cards – wherever they may be – for something that lives within our phones and is always by our side. Since the launch of Apple's Passbook and the adoption of the Passbook format by Samsung, it looks like we finally have a ubiquitous smartphone solution to house the new, eclectic currency.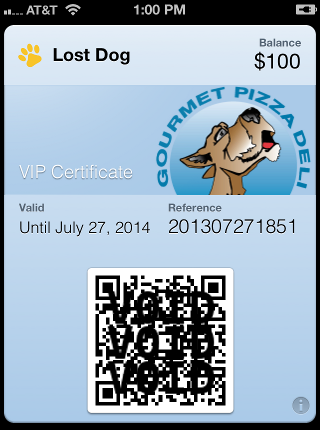 With this new opportunity comes a new to-do. Shopkeepers didn't plan on designing websites 15 years ago. Most haven't designed digital currency. Unlike stodgy plastic gift cards that are expensive and boring, businesses should have some fun with this. Use this opportunity to reward your chef with his/her own denomination, create seasonal certificates or elevate your mascot to its rightful place of prominence.
Check out our digital currency gallery.
About GiftRocker
GiftRocker provides best in class gifting and marketing tools for extraordinary shopkeepers. With the GiftRocker service, businesses can sell gift certificates, events or just about anything from their website, on Facebook or from their iPhone. For more information, visit GiftRocker.com or call 1-855-516-7750.