To create a Holiday promotion that will reward customers with a $20 gift certificate for every $100 gift certificate purchased, follow these three steps:
Step 1 – Create a new "Holiday Reward 2016" offering
Click the Offerings tab and the green "+" on the right side of the page
Your new offering should be of type Reward
Name your offering "Holiday Rewards 2016"
Your description should include all restrictions, for example "not to be used for gratuity"
Effective dates are key! With an offer effective start of January 1, 2017 and offer
effective end date of March 31, 2017 you will drive customer traffic into your slow months
Sell start and end should be December 1st through December 31st in 2016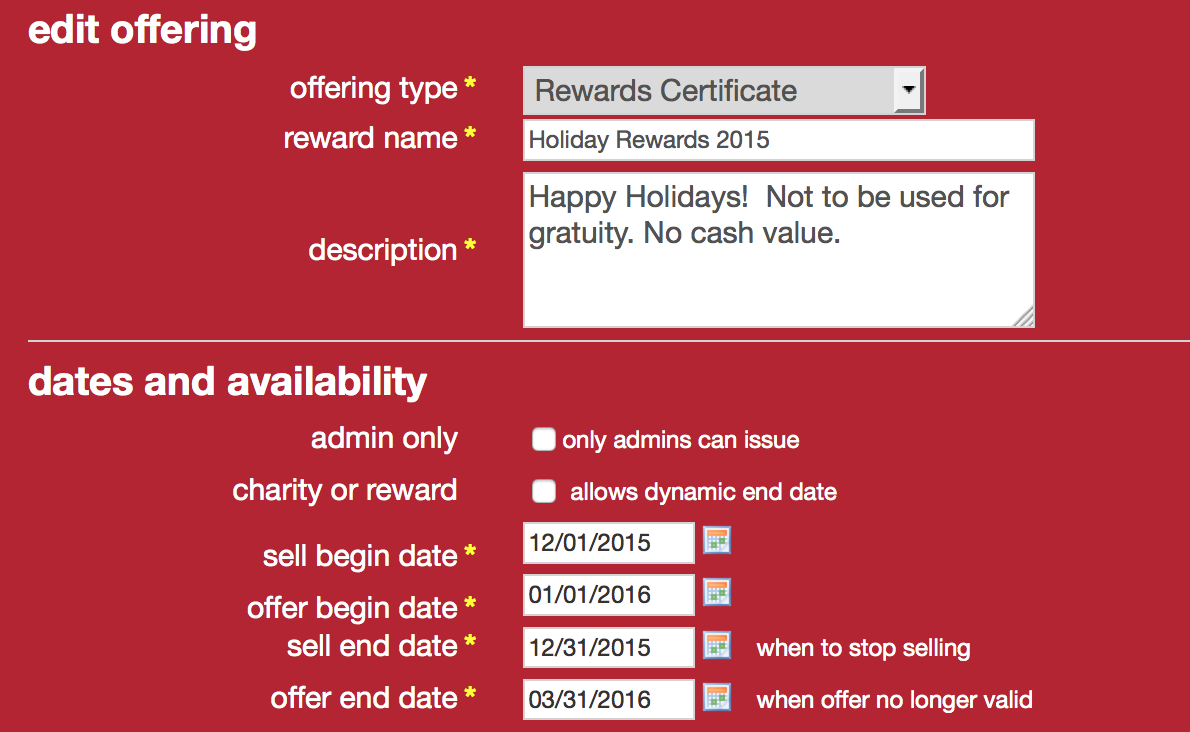 Step 2 – Create a new Promotion "Holiday Program 2016"
Clicking the Promos tab and the green "+" on the right side of the page.
Make it a Tiered promotion and associate it to your Gift Certificate.
Name the promotion code "Holiday2016" or enter ALL if you want to reward without using the promotion code.
Be sure the effective dates surround the holiday season starting December 1, 2016 through December 31, 2016.
Create at least one tier with thresholds of $100. Have the tier reward using your "Holiday Reward 2016" with a $20 amount.
Once the promotion is saved, you will see a promo code field on your gift card order page.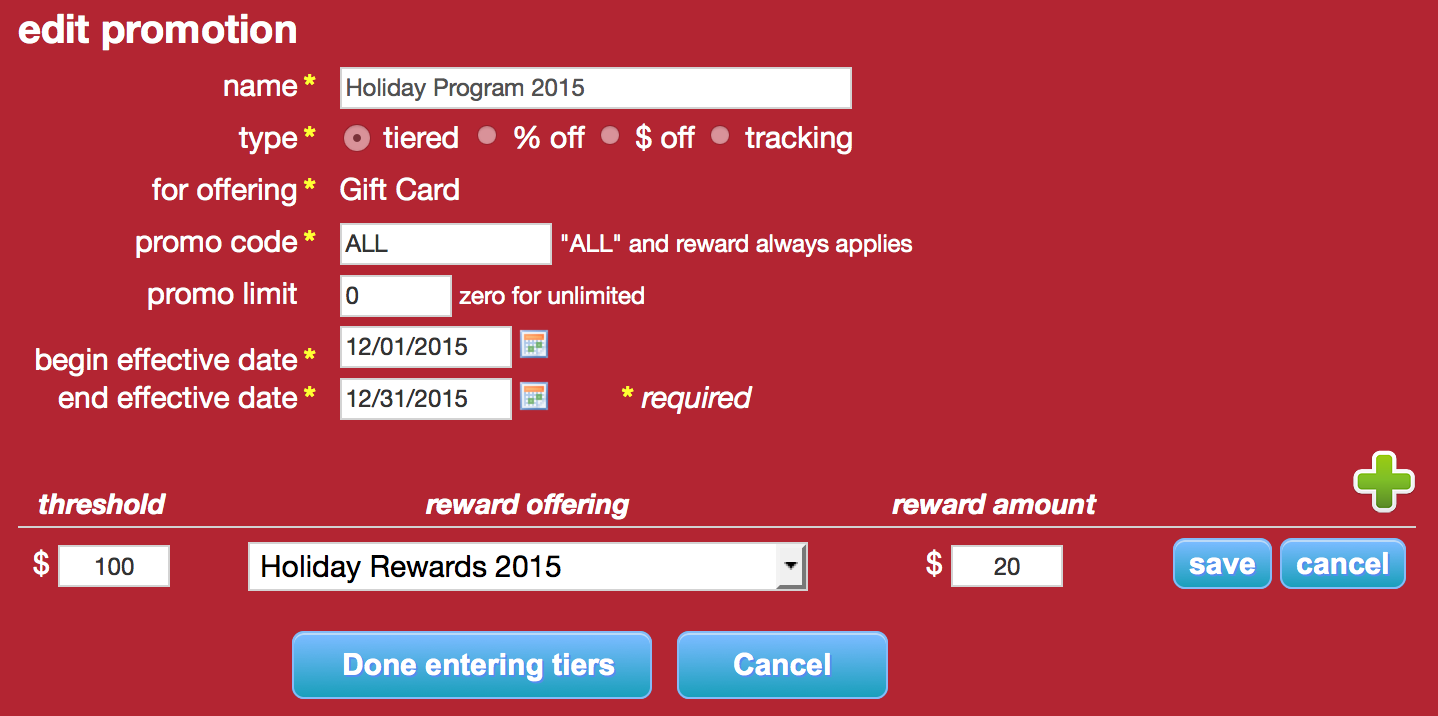 Step 3 – Promote the promotion on Facebook, Twitter and over email
Be sure to mention the Promo Code if you don't use the ALL option. Here's an example post:
"For December only, purchase a $100 gift certificate for someone and receive a $20 reward for yourself! Use promo code HOLIDAY2016."